The kind folks at Resoution Magazine recently put the Eris E8 studio Montiors through one of their signature, exhaustive bench tests. We're pleased to report that Keith Holland from Resolution liked not only what he heard, but also what he measured.  Here's a snip.
"Overall the PreSonus Eris E8 is an excellent performer, especially at low frequencies. The designers have managed to combine a protected, extended low-frequency response and low distortion with an accurate low-frequency transient response. The other aspects of the performance do not disappoint either, with good time and frequency domain responses and controlled off-axis behaviour."
You can read the entire bench test in Resolution's October issue, available in digital form here. 
---
---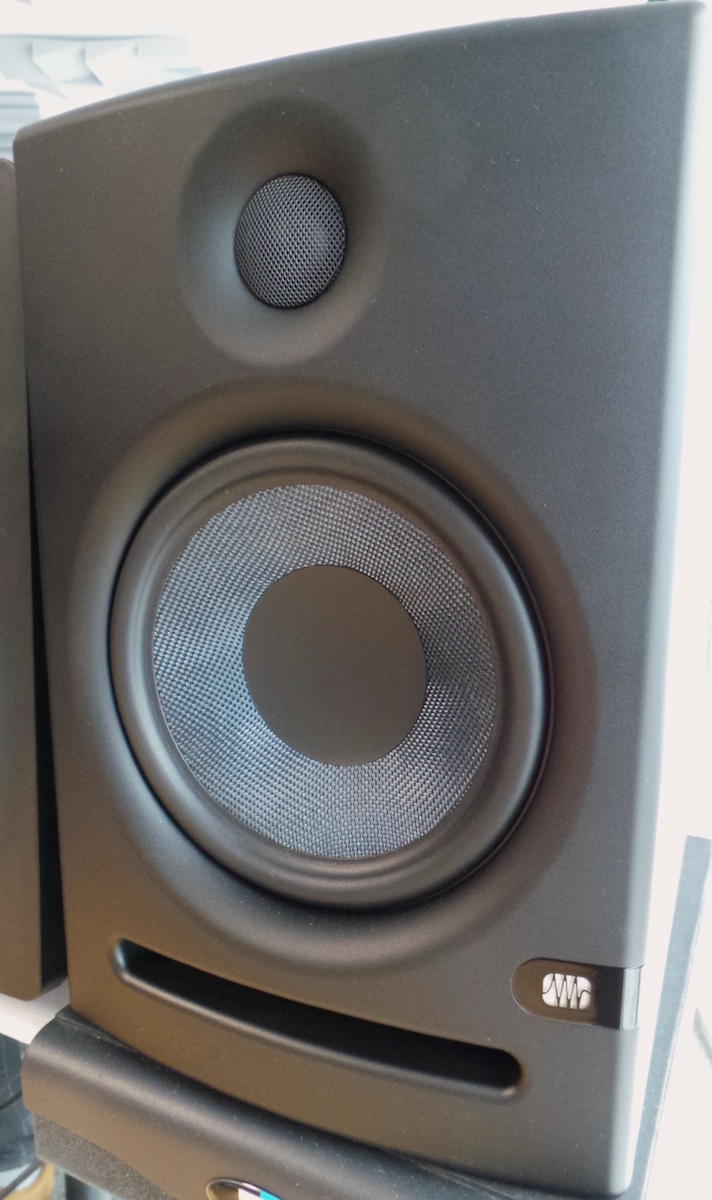 In their incredibly thorough review, AudioFanZine put the Eris E8 through its paces and it would seem as though the monitor didn't even break a sweat. I won't waste any of your time getting all meta- and reviewing their review—suffice it to say that we're flattered. Instead, a snippit:
"For their first attempt in the monitor speaker market, PreSonus start with an already technically mature product. The Eris E8 offers high-quality construction, comprehensive input connections and extensive setting possibilities (low-cut filter plus low, mid and high filters) at an affordable price ($250 for a single monitor). During our listening sessions, the speaker seduced us because it reveals no real weakness. The frequency response is very smooth, even smoother than the Mackie we liked so much two years ago, all frequencies are reproduced effortless. This also applies to the dynamic range and the stereo imaging. This E8 monitor speaker is the autumn hot deal in the lower mid-class market segment."
Category Review | 1 Comment »
Posted by Ryan Roullard
---
The reviews for our new Eris monitors are pouring in, and, well. We're happy. Currently the Eris speakers are enjoying a five-out-of-five AVERAGE user scores at Guitar Center AND Sweetwater, and we just can't help but feel like celebrating. History has shown that the best way to share that celebratory spirit is to give away free kick-ass stuff. In this case, it's Studio One Artist. Don't forget to grab the free 2.6 update when you install it!
From a couple of days ago until Dec. 31st, you'll get Studio One Artist FREE if you purchase a Eris E5 or E8 monitors. This offer is available worldwide.
All you need to do is get your monitor(s), and visit the brand-new my.presonus.com and register them. The download link for Studio One Artist will appear in your account. Note that you will only receive a single copy of Studio One per pair of monitors purchased.
Some readers prefer user reviews, others want to know what the pros have to say. Well, here's a bit of that:
PreSonus has a reputation of making great products "for the rest of us," and the Eris speakers follow that philosophy." - Jon Chappell, Harmony Central
Setting them up in my humble (yet effective) home studio for a few months helped me hear things I wasn't hearing previously and helped me to provide better mixes for my clients. – Eli Crews, Tape Op
"The PreSonus Eris E5 and E8 are quality made, well­ equipped and good-­natured active speakers for near field… Five Stars" Felix Klostermann, Bonedo.De
---
Rick Naqvi shares some important insights about calibrating your studio monitors. Hearing your mixes accurately is critical to even the most humble recording environments!
For more on PreSonus studio monitors, check out our Eris and Sceptre monitor pages, linked below.
Eris: http://www.presonus.com/products/Eris
Sceptre: http://www.presonus.com/products/Sceptre
---
---
This just in from the Trevor Curwen at MusicRadar! They took the time to listen (closely) and review (favorably) our new Eris E8 monitors.
Thanks very much for this, guys. Here's a snippet:
"This is a speaker that could easily take care of all recording and mixing possibilities in a small studio."
Click through to MusicRadar to read the full review!
---